Back
Sunday, January 14th, 2018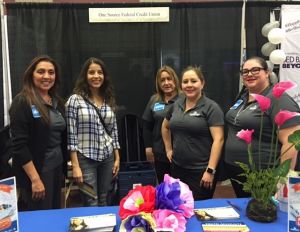 One Source employees volunteered at the bridal expo on Sunday January 15th!
We gave away to one lucky bride- $500 in cash! Our winner even came to our branch to open up a savings account to save for her BIG DAY!
Thanks to everyone that stopped by our booth. We made a lot of new friends and had a lot of fun!