Back
Sunday, October 31st, 2021
Album Park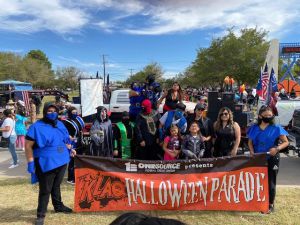 WE ARE BACK!!! The KLAQ Halloween Parade celebrating 36 years is back THIS Halloween. The parade will again be at Album Park- October 31st at 2 PM (NEW TIME)!
One Source is again THE Title Sponsor!! So join us and let's have some FUN together!
Our THEME this year..... You'll have to go to the parade to find out!
Click here for more information regarding parade details and how to participate!