Mortgage Loans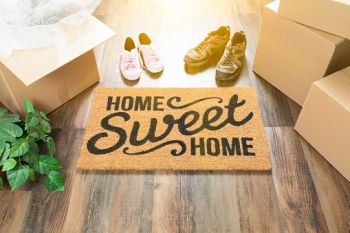 Dreaming of owning your very own home?
Finance or refinance the Home of your Dreams at One Source and we'll give you up to $1,500 toward your closing costs (1% of the total loan amount*).
Come to THE source for all of your home buying needs! Whether you're a First Time Home Buyer or Refinancing your Existing Home, One Source is here to get you on your way!
Benefits of Home Ownership
Stability—It's rewarding to have a place to settle down in and call your own.
Tax deduction—You usually can deduct mortgage interest on your tax return.
Appreciation—Over time, the value of a home generally increases.
Increase in net worth—Mortgage payments help you build equity.
Borrowing power—Equity built up over time may help you qualify for future loans.
Stop by one of our branches in El Paso or Las Cruces TODAY! Or, you can...
For Life's Choices, One Source FCU. Where banking is Simple, Mobile, and Free!
*Minimum loan amount to qualify for the $1,500 credit is $100,000 or above. Mortgage loan application is taken at One Source then processed with Member First Mortgage. See credit union for details. One Source is an Equal Housing Lender.
Associated Product: Mortgage Loans