Online Auto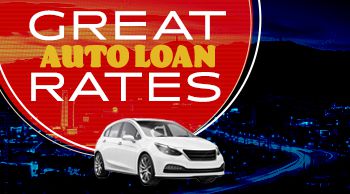 Apply TODAY! Great Rates! Terrific Terms!
Let One Source be YOUR source for all of your auto buying needs! Once you've found THAT car, truck, or SUV, finance your vehicle here at the Source TODAY!
Sign Your Documents Online
Ready to sign your loan document?
With your smartphone, tablet or computer we'll send the documents to you (via email) and all you have to do is sign them and send them back!
See What You Can Afford
Haven't really found a car yet but know what you can afford monthly?
Enter your desired monthly payment using our helpful payment feature
Click on the Calculate tab and to the right you'll see the vehicle price you can afford AND View Inventory!
Member Discounts on your next Auto Loan!
Once approved for that vehicle you've been dreaming about and you select Credit Life and/or Credit Disability we'll give you a .25% discount and we'll extend your loan term for 6 months, to help with an affordable loan payment and help protect you and your family from life's unexpected events.
Additionally, we will also offer more protection for life's unexpected turns with another .25% discount when you select both VSA and GAP and we'll add an additional 6 months to your loan term, again helping you, our member with not only an even more affordable loan payment but protecting your vehicle from unexpected and costly repairs.
Call us TODAY at (915) 592-0223 and speak to any of our loan officers for more details.
What are you waiting for? APPLY online TODAY and let us help you acquire the car you've been looking at online!
One Source is YOUR source for all of your auto buying needs! One Source, where banking is Simple, Mobile and Free!
*Certain restrictions apply. Offer based on approved credit. See credit union for details.
Associated Product: Auto Loans