Fuel Up and Drive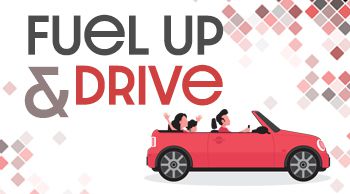 Are you ready to hit the road in your new or used car? Or are you ready to refinance that high car payment!
Well come to THE source, One Source of course! Once approved we'll give you a $100 GAS CARD** while they last and make NO payments for 90 days*!
Ask about our Member Discount and receive an additional .25% off of your approved rate*!
Member Discounts on your next Auto Loan!
Once approved for that vehicle you've been dreaming about and you select Credit Life and/or Credit Disability we'll give you a .25% discount and we'll extend your loan term for 6 months, to help with an affordable loan payment and help protect you and your family from life's unexpected events.
Additionally, we will also offer more protection for life's unexpected turns with another .25% discount when you select both VSA and GAP and we'll add an additional 6 months to your loan term, again helping you, our member with not only an even more affordable loan payment but protecting your vehicle from unexpected and costly repairs.
Call us TODAY at (915) 592-0223 and speak to any of our loan officers for more details.
*Certain restrictions apply. Offer good on approved credit only. Interest continues to accrue on 90 days no payment. **Promotion and gas cards are for direct loans only, indirect loans do not qualify. Gas card give-away while supplies last. Existing auto loans at OSFCU are not eligible for this offer. This is a limited time offer and may be withdrawn at any time. See credit union for details.
Associated Product: Auto Loans